STAND NUMBER: 342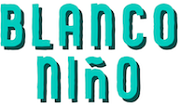 Blanco Nino
Authentic Corn Tortillas made using just 3 simple ingredients, Non GM sustainably grown white corn, water & Lime.
At Blanco Nino we`re obsessed with the rich and wonderful food culture of Mexico. Based in beautiful Clonmel in Ireland, we`re producing all natural, authentic, naturally gluten free and all round awesome corn tortillas and tortilla chips. To do this we work with great, passionate and sustainability-focused farmers growing non-GM corn.
All our products are made from volcanic stone ground corn that we first cook using the ancient method of nixtamalisation. This cooking method gives our tortillas the real aroma and flavour of Mexico.
Of course our tortillas can be used in all things Mexican, but with the rise in popularity of street food, they can be used for anything your heart desires. Something which we will hope to show you at STREET FOOD LIVE 2017. Our Chef, Paul Eason, will be cooking up our tortillas, whether they be soft, frying, chips or blue corn, to entice you to try.


+353 (0) 877883744