STAND NUMBER: 507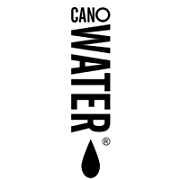 CanO Drinks
Refresh, Reseal, Recycle

Sustainable packaging meets immaculate design in CanO Water®, the new innovative water brand. Simple yet effective, it does exactly what it says on the can.

A refreshing can of natural spring water, offered as still or sparkling.




Sustainable packaging

CanO Water® was created in response to the damaging impact that plastic bottles have on the environment. With approximately 8 million tonnes of plastic ending up in the ocean each year, CanO Water® offers a highly recyclable alternative.

Why CanO Water®? Well it's pretty simple really. Our aluminium cans have the highest recycling rate of any drink on the market; recycle your can and it could be back on the shelf in as little as 6 weeks. Don't worry, our smart resealable lid doesn't affect the recyclability of our packaging.

Resealable lid

People all over the world want ready to drink products tailored to their progressively mobile lifestyles, with the new innovative resealable lid, CanO Water® is the ideal drink for the on-the-go person.

The feature is a new solution that allows the can to be resealed after the initial opening.

As the resealable lid is far less than 1/5th of the total weight of the can, it gets absorbed into the recycling process without any compromise.