STAND NUMBER: 416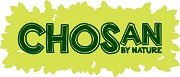 Chosan Drinks
Chosan is an independent producer of a range of 100% natural, organic drinks bursting with the exotic flavours of hibiscus and superfruit, baobab. The recently relaunched drinks are positioned as premium products for health conscious consumers and foodies seeking new flavours. The soft drinks are available in Pure Hibiscus, Hibiscus with Fiery Ginger, Hibiscus with Refreshing Ginger and Baobab Superfruit Drink.

With a name that means `cultural heritage` in The Gambian language, Wolof, Chosan uses authentic, time honoured recipes from The Gambia to create these non-alcoholic drinks available in the UK for the first time.

Available in a convenient ready to go 330 millilitre bottle, the hibiscus infused drinks pair well with an array of food flavours and offer a refreshing, thirst quenching experience. Baobab is popular with the health and fitness conscious due to the high levels of Vitamin C and potassium. The Chosan Baobab Superfruit drink is refined sugar-free containing only coconut sugar in addition to the baobab.

All four drinks in the Chosan range are made with 100% natural ingredients without the use of any artificial additives, preservatives or colourings, and are gluten-free and vegan friendly. With less than 100 calories in each drink, the hibiscus and baobab drink help maintain a balanced lifestyle. Along with the natural goodness of Chosan`s drinks, there`s also an ethical element. Five pence from every bottle sold will go to African food producers to help improve their standard of living.


07951 113 143