STAND NUMBER: 972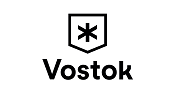 Vostok
We are passionate about electric mobility. We want to make our contribution to the common goal of making easy, clean and affordable mobility the norm, a challenge affecting us all.
For us, electric vehicles represent the future of transportation and mobility, offering many advantages, especially in comparison with many of the current non-electrical options. The main advantage being that electric vehicles are environmentally friendly, with no carbon or gas emissions nor sound pollution.

Electric vehicles are more efficient when transforming the energy stored in the vehicle fuel tank -or battery- into torque and movement. Also, the generation of electricity through renewable sources and the implementation of smart grid management equipment such as home energy storage batteries can help improve the efficiency of the whole energy generation and consumption system.

The effects of this advantage can be seen not only on a wider scale, but also on an individual basis, as the cost of battery recharge of an electric vehicle is 80-90 percent less than the present fuel cost.

Additionally, maintenance costs are minimal with electric vehicles. This advantage is due to the simplicity of its mechanical make up. There is no fuss, no mess. All you have to do is enjoy.

At Vostok, we want to look at the bigger picture. Although electric mopeds will be the first part of our journey, we also aim to focus on other electric vehicles and solutions for charging and managing electric mobility systems.


Solving real consumer needs and helping them overcome the challenges of switching to a new technology is at the very center of our product design philosophy. We are continuously working towards enhancing the user experience and benefits and breaking down barriers such as the range anxiety and performance gaps so that our products can offer a real mobility alternative for everyone.