Use 52% less gas with a Synergy Grill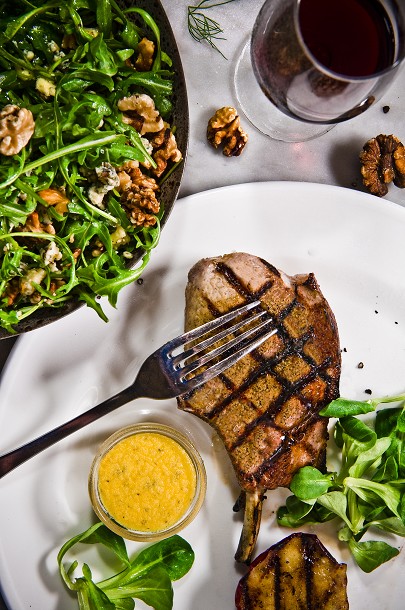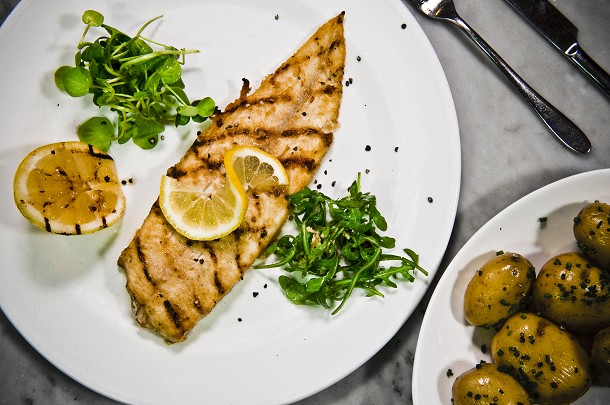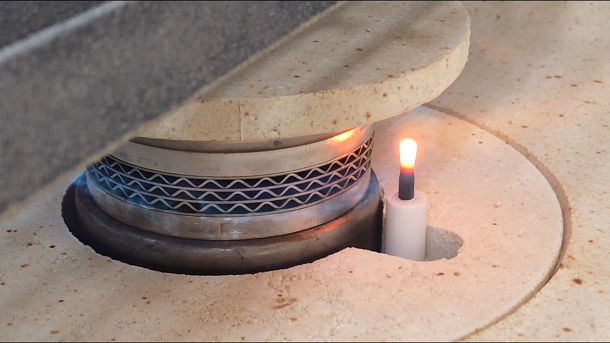 For chefs flavour comes first. The Synergy Grill makes seriously succulent food as fats are atomised back into food reducing shrinkage whilst sharp cast iron branding and natural ceramics create an authentic BBQ flavour. Although it produces high heat, the grill is cool to cook over all day, fast, and there' no fat tray to clean daily - it simply needs a quick hoover in the morning. It's thermal shock resistant too. In fact, the more food you put on the grill, the hotter it gets. It even produces a lighter, white smoke with less CO creating a cleaner, healthier environment for chefs to cook over.


For proprietors it reduces gas bills by 52% simply by mixing gas and air pre-ignition. This saves restaurants an average of £12,238 every year*. The natural ceramic bed the grill sits on retains heat so it can be switched off between services, further reducing the cost per plate. This means the grill pays for itself in energy savings in an average of 12-18 months.


The Synergy Grill is environmentally friendly and helps create a carbon neutral kitchen. As fat is atomised and there's no fat tray to clean and restaurants don't have to responsibly dispose of the fatty waste creating 'fatbergs' that are plaguing capital cities.


Tom Aikens, Owner of Tom's Kitchen commented: "Synergy Grills are the most fuel efficient & robust grills you can get. Easy to clean & operate but most importantly will give you the highest amount of heat you will need to cook anything on."


Chef Chris Barratt at Galvin Hop: "Having used this I think it's the nuts. I really, really, really do. There's no reason for me to say this. It's just really great."


Warren Geraghty, Head Chef at Galvin Hop: "We have found the synergy grill very efficient for our needs. It is easily cleaned and looks great… every time it has delivered outstanding results."


Richard Kennedy, a Michelin trained Chef from The Horseshoe, Cambridgeshire: "The flavour is second to none."


George, Head Chef at The Cock in Hemingford, Cambridgeshire: "The reason why the food turns out so great on the grill is that it uses the natural ceramics to bring flavour back into the meat which is not something you find with other chargrills."


Chris Carr, Chief Operating Officer from Zak's (UK) Ltd commented: "We had a big celebration event for our 40th anniversary. Synergy Grill leant us their demo unit with new HSI ignition for us to cook on. We cooked 1,172 burgers in five hours. We calculated that's an average of four burgers a minute… The grill was absolutely faultless all day, the HSI was very robust and with the energy savings it provides we didn't even get through a small bottle of gas all day."


EMAIL: info@synergygrill.com


PHONE: 01480 811 000


*Gas savings comparing Synergy 900 (11.4 Kw/H) to Average of Competitor Grills 900 (29.09 Kw/H). Capital investment and gas consumption costs over standard 5 years. Basis is current average price of natural gas at commercial rate of 4p per Kw/H. Calculations based on standard running of 10 hours per day over 360 days per year with no 'switch-off' advantage used.