Morgan chex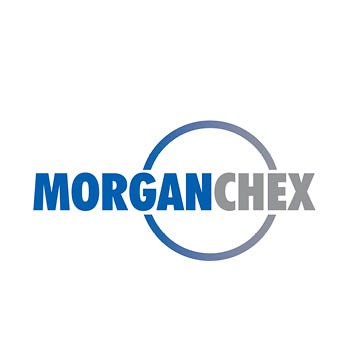 During the debt boom that led into the financial crisis of 2007 onwards money was plentiful and there seemed to be no limit to what could be financed. Financiers were fighting to underwrite the next big deal. Once recession hit lenders had to adjust to the 'new normal'. Lending was no longer easy but would need to meet tough new profitability as well as credit criteria. Most borrowers faced frustrating conversations with their lenders. Overdraft limits were cut, existing deals were renegotiated and new loans were no longer approved.


In the years following the market meltdown lending to large businesses has largely returned to 'normal'. Banks have an appetite to lend and are again fighting over the best deals. However, feedback from smaller businesses is that they are not finding access to funding easy. The landscape has changed. As high street banks retreated, space was filled by innovative alternatives – challenger banks, crowdfunders and small syndicates lending their own money. Alternative lending has exploded. According to the National Association of Commercial Finance Brokers, broker-led lending in 2015 increased by 31% to £15bn and "new types" of finance category is on target to reach £1bn for the first time. Great news for SMEs is that, once again, money is available, but the bad news is it is much harder to find.


After more than a decade as a front-line banker, I watched the development of the market and decided to move away from working for a single finance provider and set up commercial finance broker Morgan Chex, which would support borrowers in navigating the maze that the world of finance had become. Our offering is designed to cover most borrowing needs, whether they are a small business looking to buy commercial vehicles, set up a new restaurant kitchen or property developer looking for a bridging loan. Here are our tips on obtaining finance and developing a fruitful relationship with your finance partner:


- What is the money being borrowed for? Be clear about what you need and why. Don't give lenders an excuse to say 'this is just bit too difficult, let's move on to the next deal".


- Lenders have different credit appetites but all have two things in common – they want to lend money and they want to know how the monies will be repaid. Borrower's ability to articulate how they intend to repay is paramount.


- Be truthful and upfront about any issues and challenges. There are lenders who will look at borrowers with difficult credit histories, but want to understand the circumstances. Hiding issues is not an option, as lenders will find out the truth in their due diligence and will not be sympathetic when issues appear at a later stage in the process.


- Negotiate, but not so hard to get put in the 'pain in the neck bracket! Focus on what really matters, as most of the time winning in one area will mean sacrificing another.


Using a good finance broker will not unearth the Holy Grail of equity priced like cheap debt, but will give access to much more choice than approaching a high street bank alone. Many smaller lenders don't have the complicated and expensive corporate structures with committees and dozens of pigeonholes. With our smaller lenders, we often get to speak directly to the decision maker, and they still have the all-important ability to 'take a view'.