Ashley Sheppard (Call Systems Technology) & Tom Weaver (Flypay)
Call Systems Technology (CST) & Flypay
Biography, Ashley Sheppard, Commercial Director, Call Systems Technology (CST)

Ashley Sheppard is the Commercial Director of Call Systems Technology (CST). Ashley has over 22 years of commercial experience in niche markets, and has been instrumental in positioning CST as the UK''s leading technology solutions provider for the hospitality industry.

Ashley is an expert in technology across front and back of house and has a monthly column with Restaurant magazine as its Guest Technology Editor. Particularly passionate about kitchen automation, Ashley and his team provide bespoke solutions for operators to ensure improved profitability, speed of service and efficiency, together with dramatically improving service and delivery times.
Biography – Tom Weaver – CEO, Flypay

Tom is a technology thought leader, futurist and speaker with expertise at the forefront of innovation around customer experiences within bricks and mortar environments, particularly using digital. In 2013, he founded Flypay to revolutionise the way we think about time and technology in hospitality. He is also a regular contributor on technology for MC Allegra.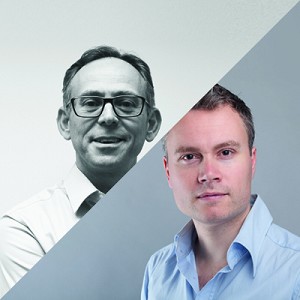 "Is delivery the curse or the cure for the casual dining sector?"
It's no secret that delivery is dominating our industry, with research firm NPD Group valuing it at a staggering £3.6bn last year. Consumer needs and expectations are rapidly changing and operators are now having to consider whether this is the time to get into bed with the major players, to not only meet demand but also reap the benefits of an additional revenue stream. The session will cover the current challenges faced by operators, whilst also providing key insight and solutions into making delivery work for their business.
EVEN MORE SEMINARS