Mark Laurie
Nationwide Caterers Association
Mark has worked for NCASS since 2009 supporting the street food sector. He is passionate about street food and the individuals who produce it. In 2012, he co-founded the multi award winning Digbeth Dining Club which now runs around 200 events per year and has supported around 100 start-up businesses in their careers.

He is currently working on the EU funded 'Street Food Opportunities for Regions Project' which aims to develop a toolkit for organisers and government to help to create and support their own street food sectors.

As part of this project he has formed the West Midlands Street Food Alliance to bring together stakeholders to grow the industry. Mark has advised numerous local authorities and event organisers on how to run successful food events, and literally thousands of food businesses on how to be safe legal and profitable.

Mark represents mobile catering and NCASS on advisory panels for the Food Standards Agency, the Chartered institute of Environmental Health and Regulatory Delivery, part of the Dept of Business, Energy & Industrial Strategy (BEIS). Mark has recently returned from representing the UK at the World Street Food Congress in Manila, one of his many trips in search of the world's best street food.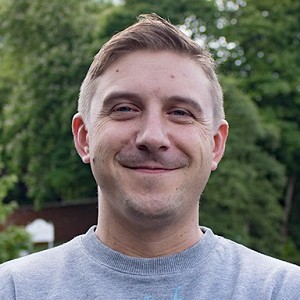 From Meat Raves to High Street Saviours, the past present and future of Street food in the UK
Seven years after the street food revolution began what does the future hold for the food truck industry. What have been the secrets of its success? Can it continue to evolve and grow? What will it take to truly establish street food as part of our culinary and social culture?
EVEN MORE SEMINARS