Mark McCulloch
Founder & Group CEO - We ARE Spectacular (former Marketing director Pret A Manger)
Mark has 20 years experience in brand, marketing, digital, social and PR. He started life at the British music magazines (marketing them to students), then worked in agencies back in 2002 before jumping the fence to work client side at lastminute.com where he rose to Head of Brand, then moved to senior Brand and Marketing positions at Barclaycard, YO! Sushi, Blinkbox Music & Pret A Manger.

Mark wanted to create a new wave agency solely made up of senior experts called WE ARE Spectacular where they focus on branding, marketing, digital & social.

WE ARE Spectacular are working with famous clients including IBIS Hotels, Vue, Fuller''s Inns & Hotels, Bill''s, Gail''s Bakery, Busaba, Jackson + Rye, ETM Group, Polpo and Harviestoun Brewery to name a few.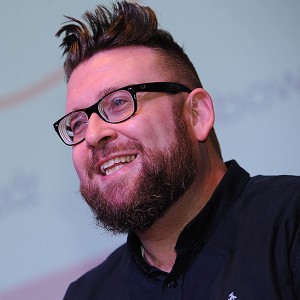 Marketing in 2017 (rip up your marketing plan and start again)
It's 2017, yet most people are marketing like it is 1987 or worse. Let's all be brave, rip up our marketing plans, rewire our thinking to target your customers (current and new) where their attention really is with the modern content which people want to consume. This presentation will help you with all of the above and help you leapfrog the competition who are living, marketing and doing business from decades ago.
EVEN MORE SEMINARS