Food & Drink Innovation Awards
The Food & Drink Innovation Awards is a celebration of the pioneers that have made an outstanding impact on the food industry in the past 12 months.
With three awards up for grabs, the nominees are those who have a product or service that is breaking boundaries in the food sector.
Our nominees will compete within their categories to make the best pitch of the session and earn the title of ''innovator'', with the winner being announced at the end of each session. It's a great opportunity for our nominees to showcase their products or services to a panel of industry powerhouses. Every pitch is made in front of a live audience and with the stakes so high, it makes for an exciting spectacle. Not only is it an entertaining break from the bustle of the show floor, but our Innovation Awards is also a unique opportunity for the audience to pick up tips for when they're ready to step up and change the industry.
Kitchen Innovation Award
Customer Loyalty Award
Product Innovation Award:
The Kitchen Innovation Award:
This award recognises the innovator who has created a product that will serve restaurant and takeaway kitchens for years to come, outstanding for its quality, functionality, and innovation in facilitating with back-of-the-house operations.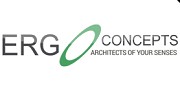 Stand No: 7172