STAND NUMBER: 704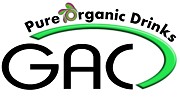 GAC Corporation Ltd
Pure Organic @ GAC Drinks will be offering Retailers, Restaurateurs and Establishments licensed to serve alcohol , a range of Organic Spirits, Wines, Beers, Liqueurs, fruit juices, soft drinks, and energy drinks that have Organic Certification.

Our goal is to create a greater interest in organic alcohol and beverages in the UK. We want to highlight to the industry and individuals the benefits of organic drinks, raise awareness, and offer more diversity in organic alcoholic and soft drinks for the UK. Pure Organic @ GAC Drinks seeks to promote healthier drinking habits, providing a full range of organic drinks to make organic alcohol a mainstream affordable choice.

Pure Organic @ GAC Drinks specialise exclusively in organic alcohol and organic soft beverage supply to the licensed industry. We believe in providing the highest quality products that we believe are better for consumption than the general brands that use chemical processes and/ or additives in their production.

Organic alcohol must only use production methods that are certified free from pesticides fertilizers and chemicals that, when consumed frequently, can potentially increase certain health risks.

The chemicals used to speed up alcohol production can leave behind salts and heavy metals that may be present in the final product. Organic producers try to eradicate these chemicals at all stages of production, starting from the growing of crops in the fields to the fermentation and bottling processes. Some evidence suggests that because organic alcohols lack such compounds the effects of hangovers the morning after are reduced.


When organic methods are applied in production we work with nature and not against nature. Organic methods encourage wildlife.

Although we are still a young company we are part of The GAC Corporation Ltd which provides a range of distinctive services to both businesses and individuals.