STAND NUMBER: 2012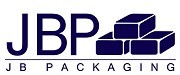 JB Packaging
JB Packaging offers a one stop online shop for all temperature controlled packaging needs including outer boxes, ice sheets and gel packs.
Polystyrene Boxes offer thermal protection like no other packaging material and can sustain a stable temperature under 5°C for as long as 48 hours when your goods are pre-chilled or frozen and our ice sheets are used.
The Thermo Box range is made from EPP (expanded polypropylene) which is an excellent insulator just like our Polystyrene boxes. Thermo boxes are suitable for any kind of hot or cold catering and are robust enough to be reused over and over again.
Whether you're catering for small or large events, weddings, hospitals or schools JB Packaging should have a Thermo box to match your requirements. The Thermo Boxes insulation cannot be beaten and can be relied upon to transport your foods from kitchen to consumer maintaining a stable temperature and food quality.
JB Packaging manufactures and despatches temperature controlled packaging from Torpoint and Livingston, Scotland and a knowledgeable customer services team are always on hand to assist with requirements.