STAND NUMBER: 3044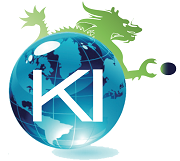 Kinara International Ltd & Kavis
Kinara International is a designer and manufacturer of food delivery solutions based out of Hong Kong. We work closely with some of the largest companies in the food delivery industry and provide solutions to over 15 countries globally, in over 35 major cities. Our passion lies in innovation, problem-solving and developing products that will change the food delivery industry.

Our focus, always, is to think like an extension of our clients` organizations, to understand their ever-evolving components, their strategies and their markets. The aim is to immerse ourselves in their customer experience to fully understand what they are looking for in the solutions we can provide.

In the UK we are proudly partnered with Kavis Ltd, an organization that is dedicated to providing quality solutions, products and service to the catering trade. Kavis Ltd operates nationally in the UK and throughout Europe, specializing in the sourcing and distribution of Food Packaging and Catering Disposables from all over the world to the UK and European Markets.

Please come say hello to us. We would be delighted to meet you.

07443779671