STAND NUMBER: 512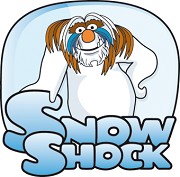 SnowShock
We can offer you everything to get your business started with SnowShock slushies. We provide the best tasting slush mix products on the market and the world's most robust and reliable slush machines.

As a retailer, we know this is an investment into your business. To help support your investment, we provide Point of Sale promotions, unbeatable service, a lifetime warranty and expert support from our friendly staff.

As a family owned company, we also know how important profit is for your business. We will ensure that our SnowShock slush machines are fully stocked with free slush mix before they are sent to you, meaning you can start selling slush within one week of purchase.




Our slush machine systems will make you an average of over 77% gross profit, for example, a regular slush drink costs 27p to make, but can be sold for £1.20 - making you a profit of 78p per cup.

0191 238 6666