STAND NUMBER: 4056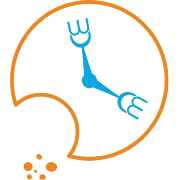 WaitlessMunch Ltd
WailtlessMunch is the next generation order-ahead mobile apps platform.

We create branded NATIVE mobile apps for restaurant and cafes with NO setup fees, NO commission on orders ever, NO hidden charges, and all mobile order payments paid straight to their bank!

Our main goal is to help restaurant and cafes to increate customer loyalty which leads to increase in customers footprint.

WailtlessMunch platform provides detailed customer insight dashboard, increases customer loyalty, manage on the fly promotions to attract dormant customers, Improve customer service & experience, and much more.

WaitlessMunch is a Customer Acquisition and Retention Platform that helps you retaining your loyal customers while taking your business to the next level, and maximising profit. We provide tools and marketing materials to signup your customers to the App, we bring them back, and make them fall in love with your business.





020 3287 8760