Cornware Biodegradable Tableware offers Fashionable Choices.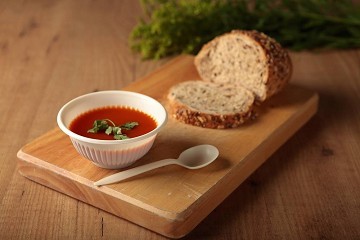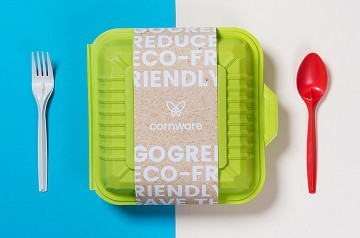 Cornware Biodegradable Tableware offers Fashionable Choices.
Cornware 100% biodegradable tableware offers fashionable choices in vibrant urban colours and brings chicness to the mundane disposable tableware market.


Cornware 100% biodegradable tableware range is more subversive than it has ever been. It brings a breath of fresh air to the highly commoditised and mundane disposable tableware market. The Cornware range is a vanguard of contemporary chic, offering pale lemon hues to canary brights and buttery tones. In a world of conformity, it offers not only a fashionable choice but a low cost and earth-friendly solution too.


With its range of twelve vibrant colours, namely forest green, midnight black, tangerine orange, glacier blue, ocean blue, rose red, violet, lavender, coral pink, pearl white, lime green and citron yellow to suit any occasion and purpose, Cornware offers a whole world of fashionable and practical options to choose from. It has injected a new dimension into the dull and commonplace disposable tableware, thus raising it to a whole new level of chicness and modernity, whilst delivering high quality at a low price.


Cornware which is made from Origo (a starch based bio-plastic made of corn and yam), is 100% biodegradable and yet competitively priced. The end product is a non-toxic waste for fertilizers, emission of non-toxic gases and a reduction in the emission of carbon dioxide by 68% when incinerated. Cornware's mission is to encourage and help households and food businesses adopt eco-friendly habits by offering a sustainable but affordable alternative to plastic disposable tableware.


Cornware products include plates, cutlery, cold cups, lunch boxes, bowls, trays and bags. Aside from being competitively priced, Cornware disposables are of high quality as they are durable, leak proof and heat resistant.


Its key attributes are:


• 100% biodegradable and recyclable;


• Carbon neutral up to 68%;


• Microwaveable and freezable, withstanding temperatures of -20°C to 120°C;


• Reusable up to 3 times;


• Non-toxic;


• Strong and durable;


• Acid and alkali resistant;


• Oil and water proof;


• Customisable with a colour and/or artwork/logo to suit your brand.


Cornware is helping food businesses such as caterers, restaurants, cafes, event/festival organizers, community and social organisations, educational institution halls of residences and airlines be more eco-friendly with its sustainable and affordable alternative.


To learn more about this incredible new product and help save the environment please click on this link now: www.cornware.co.uk


CornWare UK would appreciate a like on their Facebook Fan page:


https://www.facebook.com/cornware


About


Cornware is a brand from Singapore and was incepted in 2007. Cornware products are found in over 19 countries and CornWare UK Ltd was incorporated in March 2015. CornWare UK's responsibility is to continually protect the environment in which it operates by providing a sustainable alternative that is both cost and performance competitive to oil-based plastics and fibres.


Contact:


Gurcharn Kaur Sidhu


Director/CornWare UK Ltd


email: gurcharn@cornware.co.uk