The Lancaster London Hotel signs up flexible staffing app Coople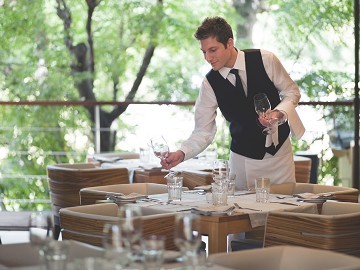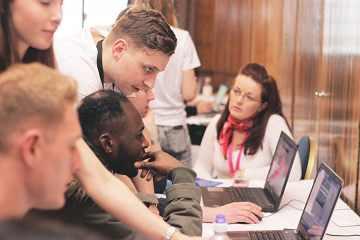 London, 27th July 2016: the Lancaster London Hotel, one of London's most prestigious and well established hotels, is today announcing a partnership with flexible staffing app Coople.


From today, The Lancaster London has contracted Coople to supply staffing across the Food & Beverage Department (which incorporates predominately the Event Suites but also the restaurants and bars as well) via its flexible, on-demand staffing app. This enables the hotel to hire and manage staff within minutes - furthering its standard for exceptional customer service and enhancing the world-class accommodation experience on offer.


Coople, which launched in the UK this year, provides flexible staffing solutions for businesses in the hospitality, events, promotion, retail, logistics and commercial sectors, enabling companies to find reputable, skilled staff within minutes.


The Lancaster London is now joining Coople's list of clients that are digitising their recruitment and staffing methods, moving this to an online, fast-moving hiring app.


Foysal Ahmed, Event Operations Manager at the Lancaster London said this of the partnership: "We were attracted to Coople's digital proposition by the ability to flex our levels of staffing at very short notice. It's vitally important for us to have a trusted partner, and while we have been looking at flexible staffing solutions for some time, Coople was the first to show real depth of knowledge and understanding of the hospitality space, with a track record to match."


Jacques de la Bouillerie, Managing Director of Coople UK added: "Our partnership with the Lancaster London is a great vote of confidence in the Coople platform. We have been talking with the iconic British hotel for some time, and while we all agreed that our flexible staffing solution could revolutionise the way the Lancaster does business, we were rigorously tested on our ability to deliver staff at a moment's notice. I am very proud that we have demonstrated our ability to serve high-end clients like the Lancaster London."


For more information, or to speak with Jacques de la Bouillerie, please contact Ben or Ollie at Clarity PR:


coople@clarity.pr


0207 100 1333


About Coople


Coople is Europe's number one on-demand staffing platform. Coople connects people and companies, and finds qualified, available employees in the hospitality, events & promotion, retail, logistics, business services and commercial sectors within hours.


Available on iOS and Android, the Coople app has a unique algorithm to connect candidates with the most suitable jobs available. Through the app, users and companies can rate each other, providing a clear and open network of trusted, skilled staff and dependable businesses.


Coople provides tens of thousands of employees ("Cooplers") to thousands of businesses, takes care of all right-to-work checks, admin and payroll, and fills 98% of roles within four hours. It's free to join and to use, and company's only pay for the hours worked.


Operating since 2011, Coople has offices in London, Zurich and Lausanne.


About the Lancaster London Hotel


The 4-star deluxe Lancaster London hotel boasts some of the most panoramic views in the city, overlooking the lush green expanse of Hyde Park and many of the capital's famous landmarks.


Renowned for its world-class function space, the Lancaster London's flexible meetings and events facilities can accommodate up to 3,000 guests. The vast Nine Kings and Westbourne Suites have their own dedicated entrances, sound-proofed dividing walls, state-of-the-art AV equipment and retractable Italian chandeliers. The Forest Suite is a collection of 13 contemporary spaces that can cater for smaller meetings and events of up to 200 delegates.