Bob Fox
CEO - Nationwide Caterers Association
Bob Fox has been involved in the catering industry for over 25 years both as a caterer and as a director of the country's leading food trade associations.
He has a vast experience in just about all aspects of the catering business, particularly the mobile and outdoor sector and is often called upon to give opinion to the media, government and standards authorities.

Nationwide Caterers Association (NCASS) which now boasts over 5000 members operating 20,000 units and growing weekly. Membership to NCASS extends right across the catering sector from major multiples to independents and some of the biggest names in the supply chain.

Bob is an accomplished author of books and codes of practice, he edits a quarterly magazine and is passionate about the food industry, and in particular the independent sector which he still regards as his roots.

He has been involved in several TV and radio broadcasts as well as writing features for several trade magazines.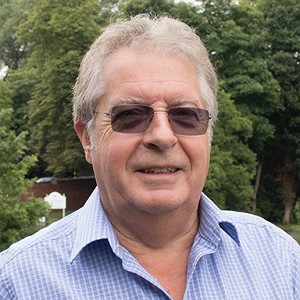 Top Tips to Street Food Success
This is an essential seminar for anyone who is considering setting up their own street food business. Bob will draw on his three decades' experience of the catering sector to share with you the essential knowledge that you need to get your street food or mobile catering business up and running.
EVEN MORE SEMINARS